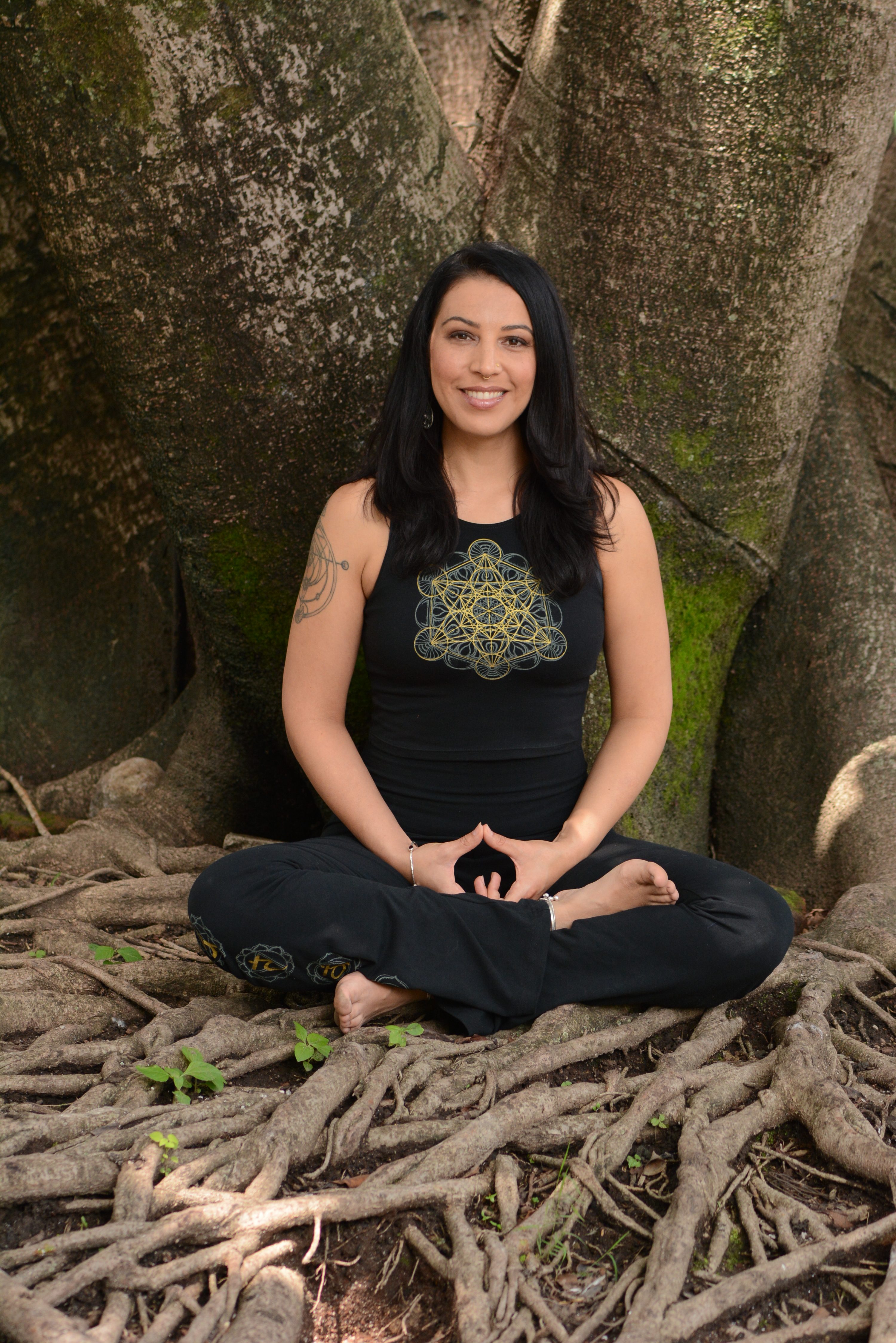 EDUCATION AND CERTIFICATIONS:
-Master's Degree in Psychology – Saybrook University – San Francisco CA. Specialization in Consciousness, Spirituality, and Integrative Health with thesis focus on Yoga Therapy for Post-Trauma Resilience
-200hr Yoga Teacher Training 2012 – Om Yoga Ayurveda. Dharamsala, India/Tepoztlán, MX
-200hr Yoga Teacher Training 2014 – Shiva Yoga Peeth. Rishikesh, India
-300hr Yoga Teacher Training 2017 – World Peace Yoga School. Rishikesh, India
-100hr Yoga Certification – Swami Vivekananda Yoga and Meditation School – Rishikesh, India
-Doctorate of Metaphysical Ministries – University of Metaphysics – Sedona, AZ
-Master Level Reiki Certification – Los Angeles, CA
BIOGRAPHY:
J'aime Blakely, a Yoga Psychologist, has been practicing and studying Classical Yoga Darshana for the last 14 years.  Jaime has received her undergraduate degree in Music, and a master's degree in Psychology with a specialization in Consciousness, Spirituality, and Integrative Health focusing on Yoga Psychology and the application of Ashtanga Yoga, detailed by Sage Patanjali in the Yoga Sutras, as an adjunct treatment for PTSD and complex trauma.  Jaime has also received a doctorate from a religious institution in Metaphysical Sciences, where her thesis and dissertation were on the subtle body systems of Hatha and Tantra Yoga as a psychological framework for life transformation.
J'aime's present project has been co-founding the Yoga and Mindfulness School at the incredibly beautiful La Buena Vibra compound in Tepoztlán, Morelos, Mexico. Here, she has been developing a traditional Yoga and meditation program for serious students of Classic and Ashtanga Yoga including daily classes, retreats, teacher training programs, continuing education for Yoga teachers, and international level Yoga festivals and events.
INTENSIVE WORKSHOPS/ TRAINING PROGRAMS:
Himalayan Iyengar Center 5-day Intensive – Dharamkot, India
Progressive Sequencing with Betsy Downing 5-day Intensive – Tepoztlán, MX
Swami Vivekananda Yoga and Meditation School 2x 15-day Intensives – Rishikesh, India
Om Shanti Om 10-day Intensive – Rishikesh, India
3-day Principals of Anusara Yoga Alignment Intensive with Gaby Zermeño – Tepoztlán, MX
3-day Anusara Yoga Workshop with Desiree Rumbaugh and Andrew Riven – Tepoztlán, MX
3-day Anusara Yoga Workshop with Ashleigh Sergeant – Tepoztlán, MX
3-day Anusara Yoga Workshop with Jaye Martin – Tepoztlán, MX
3-day Anusara Yoga Workshop with Gaby Zermeño – Tepoztlán, MX
3-day Anusara Yoga Workshop with Esteban Salazar – Cuernavaca, MX
3-day Anusara Yoga Workshop with Jaye Martin – Tepoztlán, MX
3-day Anusara Yoga Workshop with Tiffany Wood – Tepoztlán, MX
2-day Surya Namaskar Workshop at El Amate – Tepoztlán, MX
Therapeutic Yoga and Anusara Intensive with Gaby Zermeño – Cuernavaca, MX
Asanarte 15-day Workshop – Trauma Sensitive Yoga for Women – Tepoztlán, MX
7-day Yoga Intensive with Stewart Gilchrist – Tepoztlán, MX
YS101, YS201, and YS202 – Yogic Studies: Yoga History, The Bhagavad Gita, and Yoga Philosophy with Dr. Seth Powell
Chakras Illuminated Course with Hareesh Wallis
Trauma Center Trauma Sensitive Yoga Online Training Course