Retreats, Workshops, and trainings
Mexico – Canada – India

Online Yoga Teacher Training Program 2020
9 Months of continuous training with expert teachers. Our students are prepared to exit the program with confidence to take on the role of a certified teacher. We meet and exceed the 200-hour standards and norms of the Yoga Alliance and the Educational Categories of: Techniques, training and practice; Teaching methodology; Anatomy and physiology; Yoga Philosophy, Ethics and Lifestyle; and Practicum. We provide twice the amount of practice and hands-on teaching methodology as other courses, in order to adequately and thoroughly prepare our students as yogis for their future role at the head of a class.
Training and certification in both Ashtanga Vinyasa and Hatha Yoga, which includes the complete primary series, more than 50 additional asanas (postures), mantras, pranayama, meditation, philosophy, history, classical Yoga texts, ethics, and lifestyle practices .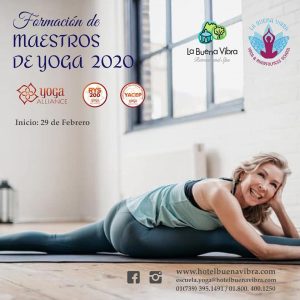 Peninsula Yoga Retreat - Salvage Newfoundland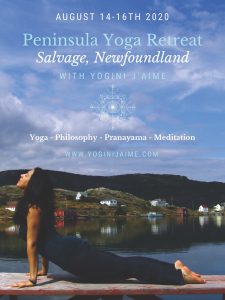 Join us for an idyllic weekend of Yoga, meditation, nature, and deep discussion in a different kind of remote paradise: August 14-16th 2020
We will enjoy sunrise pranayama on the beach, hilltop hiking, sea views, vegetarian meals, lots of yoga practice, and lectures on philosophy and theory.  But most of all, great company in a fresh and peaceful location.
Limited space available, so please contact early if you have interest. Send me an email for more info.
2020 Workshops
History of yoga – Where, when, why, and how (February 29 and March 1)
Yoga philosophy – Principles of Samkhya and Classical Yoga (April 18-19)
Principles of alignment – Functional movement and Asana (May 2 and 3)
Yogic meditation and psychology – Yogic Mind Control (June 13 and 14)
Classical Tantra Yoga – Subtle Body Systems (August 1 and 2)
Therapeutic Yoga – Yoga and Meditation techniques to relieve stress, anxiety and depression (September 5 and 6)
Yoga Anatomy – Prevent and heal common injuries (October 3 and 4)
Yoga Teaching methodology, business, and ethics – Becoming a Yoga Teacher (November 7 and 8)
For more information about events or workshops: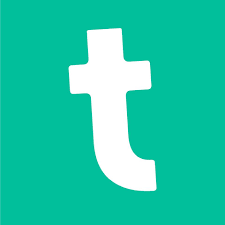 As featured on
BookYogaRetreats
by Tripaneer
Find me on BookRetreats.com