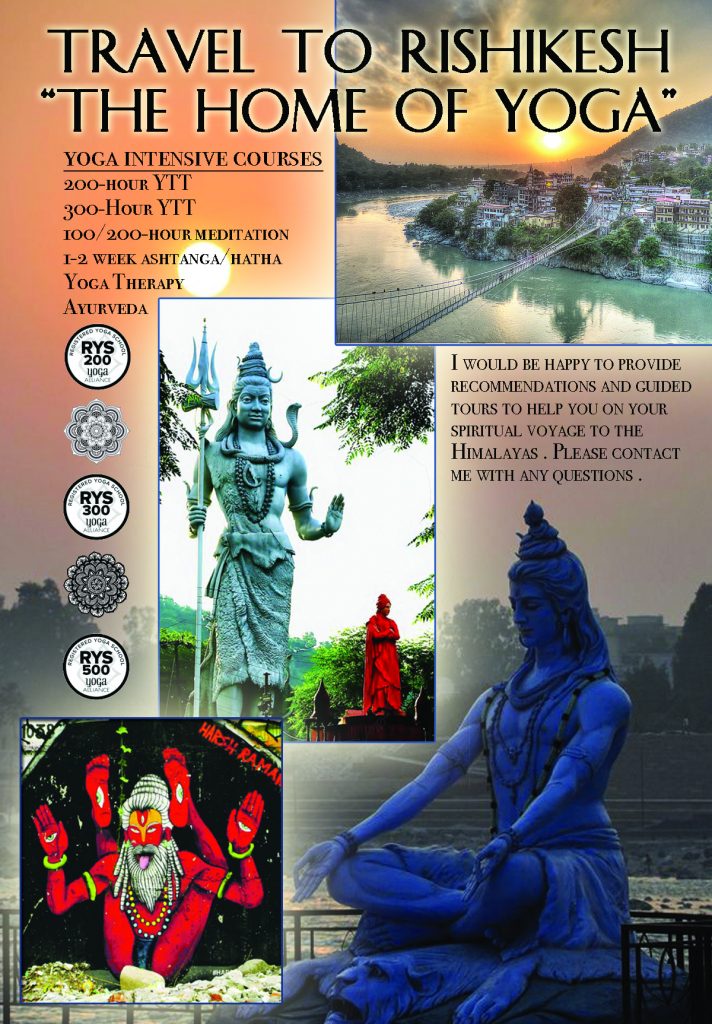 Choosing a yoga teacher training program that's right for you can be a difficult decision.  The fees for a good program often range anywhere from $2000USD into the five digits.  It's a serious investment, and there are myriad types and programs to choose from. When in doubt, a wise decision is always to go to the source.  Go to India and train in a traditional way with experienced yogis and yoginis.  Learn the culture.  Practice the full eightfold path in the environment it was created in.
Yogini Jaime has been travelling to Rishikesh, popularly known as the home of Yoga, in the Himalayan foothills to train for several years and has personal relationships with many of the local teachers.  Not every school is exactly the same, even though most adhere to the standards of the Yoga Alliance 200-300-500-hour YTT requisites.  If you are a beginner, you will benefit from a smaller class size and more personal attention to help you manage your practice.  If you are a more advanced yogi, you will be looking for someone who can guide you and challenge you to higher levels of practice.  If you are more into philosophy and meditation, not every school focuses deeply on these practices.  If you're just looking for an interesting get-away where you can enjoy the local sights while working on your practice in a more leisurely way, there are also options for you.  Each ashram has its specialty, and it can be overwhelming to choose which one is best for you.
If you have any questions regarding which schools are recommended for your teacher training program or yoga vacation, please do feel free to contact with any questions.  Yogini Jaime is always available to offer personal experiences and recommendations and to help you plan your trip to India so that you have a safe and memorable spiritual journey.