YOGA ALLIANCE CERTIFIED TEACHER TRAINING COURSES IN MEXICO
AT LA BUENA VIBRA YOGA & MINDFULNESS SCHOOL
Modular Program

9 weekends over 10 months – Starting FEB. 29th 2020
Each Module can be used for 16 hours of YA continuing education.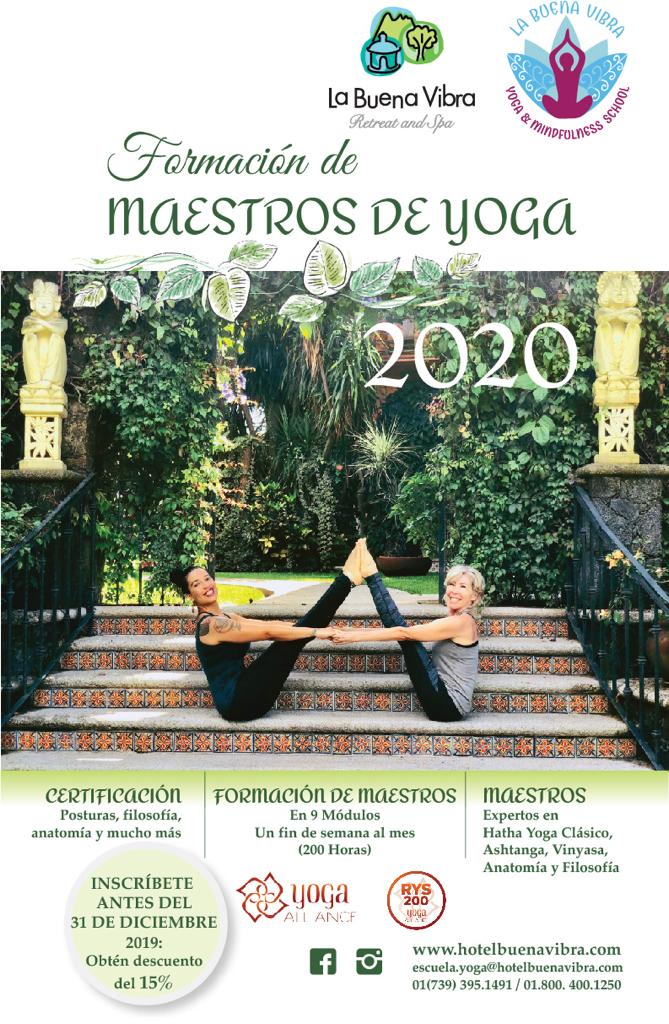 YOGA ACHARYA
Tanya Witmond | ERYT – 500
YOGINI
J'aime Blakely, M.A., MSC.D. 
ERYT – 500
HATHA – VINYASA – ASHTANGA VINYASA – MEDITATION – PRANAYAMA – PHILOSOPHY – HISTORY – ANATOMY & PHYSIOLOGY – YOGIC LIFESTYLE & ETHICS – YOGA PSYCHOLOGY – TEACHING METHODOLOGY
Students at La Buena Vibra will receive a Classical Yoga education, which includes ethical behavioral, physical, mental, and spiritual practices. Students will formally be trained in Modern Postural Yoga and provided with the tools to maintain a personal consistent discipline in both classic methods and the new. We believe that a sincere student of Yoga must not rely solely upon the popular physical practice of asana, but must also dig deeper and include the spiritual and metaphysical elements, awareness of the cultural context and history of Yoga, philosophical theory, and real understanding of the essential meaning of the teachings in his/her practice. That is why we offer not just a glimpse of Yogic life, but a real immersion as well as personal guidance by master teachers. All levels welcome, experience preferred.