Retreats, Workshops, and trainings
Mexico – Canada – India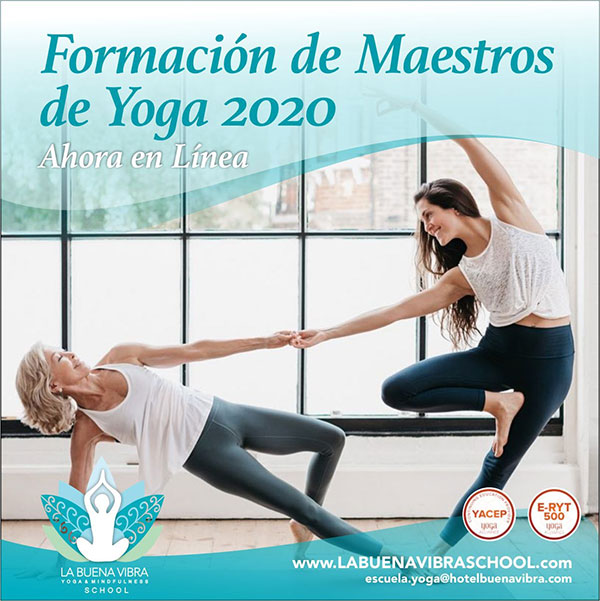 9 Months of continuous training with expert teachers. Our students are prepared to exit the program with confidence to take on the role of a certified teacher. We meet and exceed the 200-hour standards and norms of the Yoga Alliance and the Educational Categories of: Techniques, training and practice; Teaching methodology; Anatomy and physiology; Yoga Philosophy, Ethics and Lifestyle; and Practicum. We provide twice the amount of practice and hands-on teaching methodology as other courses, in order to adequately and thoroughly prepare our students as yogis for their future role at the head of a class.
Training and certification in both Ashtanga Vinyasa and Hatha Yoga, which includes the complete primary series, more than 50 additional asanas (postures), mantras, pranayama, meditation, philosophy, history, classical Yoga texts, ethics, and lifestyle practices. In Spanish and English.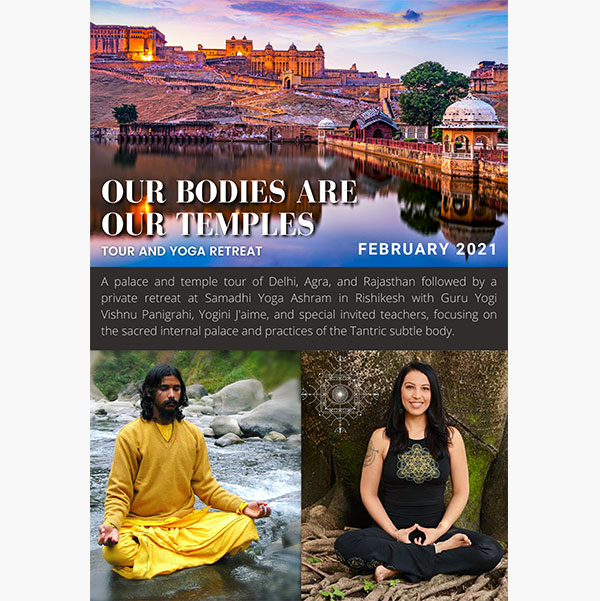 Our Bodies are Our Temples: Tour and Yoga Retreat.
A palace and temple tour of Delhi, Agra, and Rajasthan followed by a private retreat at Samadhi Yoga Ashram in Rishikesh with Guru Yogi Vishnu Panigrahi, Yogini J'aime, and special invited guests focusing on the sacred internal palace and the meditative and yogic practices of the Classical Tantric subtle body. We will explore several holy and powerful sites of India to connect to the home of yoga and generate positive powerful energy together, then reflect their sacred and inherent beauty back into ourselves, and learn how to reconnect to our Divine Nature via Meditation, Yoga, Pranayama, and Satsang teachings.
J'aime offers private education in Yogic Theory and practice, psychological guidance following the methods of Vedic Counselling and Yoga Psychology, private in-person workshops, and online courses on the following subjects:
Yoga Philosophy – Principles of Samkhya and Classical Yoga Darshana
Asana and the Principles of Alignment
Yoga Psychology and Meditation
The Subtle body of Classical Tantric Yoga and the New Age
Therapeutic Yoga – Yoga and Meditation techniques to relieve stress, anxiety and depression
Yoga Teaching methodology, business, and ethics


History of Yoga – From Pre-Vedic to Modern times
For more information