INDIA 2019 Wellness Yoga Tour
Agra-Rajasthan-Rishikesh November 11-30
Including 100 hrs certification in Yoga Therapy
Rishikesh Yog Sansthan Ashram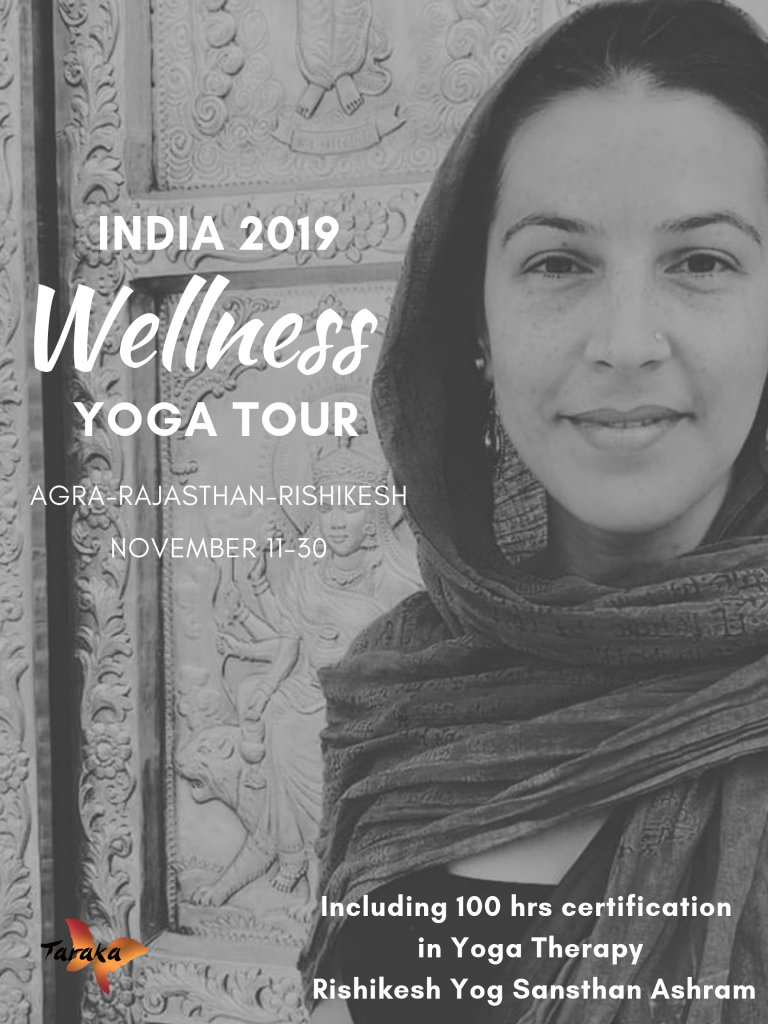 This Autumn, Taraka Tours and I are offering the grand opportunity to travel to the spiritual home of the practice you love. For 20 wonderful days, we will travel with a group of international yoga practitioners to India to explore the bustling capital of New Delhi, the gorgeous Taj Mahal, the exquisite jeweled city of Jaipur, and the famous "Blue City" of Jodhpur, Rajasthan. After a fun-filled week of tourism, shopping, restaurants, and classy hotels, we will fly north to the foothills of the Himalayas to the "Yoga Capital of the World," Rishikesh, Uttarakhand. Here we will attend a 100-hour certification course in Yoga Therapy at the Rishikesh Yog Sansthan Ashram, situated near the holy Ganga River, as well as various local and traditional activities.
This is an exceptional opportunity for Yoga practitioners and teachers to deepen their knowledge of how Yoga can be an effective application for several imbalances, such as stress and post-traumatic stress, cardiovascular issues, musculoskeletal issues, and metabolic disorders. Yet, it will also be a time to explore, enjoy, practice Yoga and meditation, and learn about the rich culture and country that this complex and beautiful tradition of Yoga was born in.
*Spanish and English
Welcome to the Yoga and Wellness Tour of India 2019 – Nov. 11-30th. We hope to share with you what we love so much.
PRICE: $3,320 USD